Relax & Sleep
Tu was Gutes für deinen Schlaf.
With Relax & Sleep, you will sleep demonstrablyfaster and deeper and have more energy for the day ahead.
Content: 240g / 30 Stickpacks
Delivery time in Germany approx. 2-4 Werktagen
Unsere
Qualität
Entwickelt und produziert in Deutschland
Studien-bestätigte Wirksamkeit
made in Germany
100% vegan
Hochwertige Rohstoffqualität
Keine unnötigen Zusätze
Glutenfrei
Frei von Tierversuchen
With Relax & Sleep, you will sleep demonstrablyfaster and deeper and have more energy for the day ahead.
L-glycine, gamma-aminobutyric acid, inulin, melissa extract, Valerian extract, L-theanine, natural flavour, lavender flower extract, L-tryptophan, simplicifolia extract, sweetener steviol glycosides from stevia, zinc bisglycinate, pyridoxal-5- phosphate, melatonin****. ****1: 50% Melatonin SR (MelotimeTM). MelotimeTM ist eine Marke von Inventia Healthcare Ltd. / 1: 50% from melatonin SR (melotimeTM). MelotimeTM is a trademark of Inventia Healthcare Ltd.
Nutritional Information
per serving
(8 g** in 150 ml water)
%NRV*
Vitamin B6
14.0mg
1000
Zinc
15.0mg
150
Tryptophan
0.125g
Glycine
3.0g
GABA
2.0g
L-Theanine
0.4g
Melissa extract
600mg
Valerian extract
450mg
Lavender Flower Extract
160mg
Griffonia Extract
76.5mg
- of which 5-HTP
75.0 mg
Melatonin****
1.0mg
30 minutes before sleep mix 8 g powder (1 stick pack) with 150 ml water. Advice: Do not exceed the specified recommended daily intake. Food supplements are not a substitute for a balanced and varied diet and a healthy lifestyle. Store out of reach of small children.
Melatonin formula

Even more effective in combination. Melatonin combined with Melotime™. Melotime is a sustained-release melatonin formula. 50% is released immediately so you fall asleep more quickly and 50% is released slowly so your deep-sleep phase can be optimised.

GABA + L-Glycine

GABA is a neurotransmitter that affects the central nervous system. It has a calming effect and helps you fall asleep.

Glycine calms the nervous system, reduces stress and promotes relaxation, which can improve sleep quality and reduce the time taken to fall asleep.
Zinc and vitamin B6

Zinc is one of the vital trace elements that must be supplied to the organism on a daily basis. Zinc deficiency can lead to a drop in performance, decreased libido and increased susceptibility to infections. Our high-quality form of zinc has higher bioavailability than other forms.


In addition to insomnia, vitamin B6 deficiency also leads to muscle twitches, cramps, anxiety and abnormal brain waves, which also severely impair sleep. Our sleep suffers, we wake up in the night or earlier in the morning and cannot sleep restfully. That is why it is an essential element of our Relax & Sleep formulation.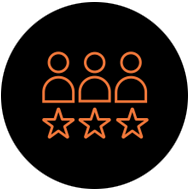 Developed by experts
All products are developed together with nutritional scientists and physicians.
100% natural
We select natural raw ingredients and avoid additives.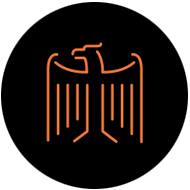 Made in Germany
IAMSTR® Nutrition is developed and produced in Germany.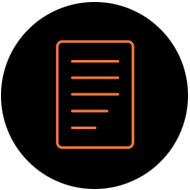 Scientific basis
The products contain ingredients with evidence-based dosage and high bioavailability.