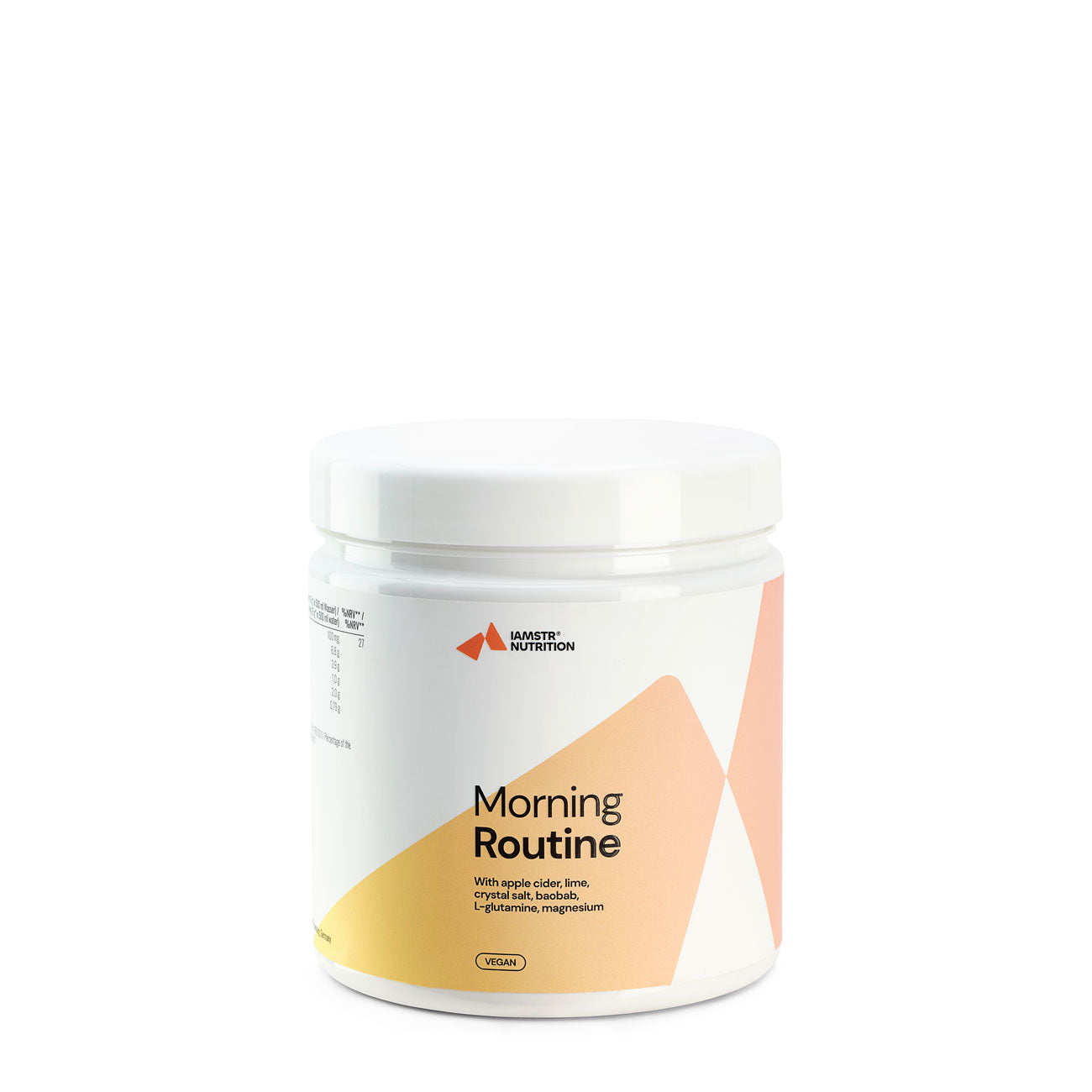 Morning Routine
Mit der richtigen Routine fängt alles an.
Support your detoxification organs and optimize your intestinal health with our morning ritual powder made from natural ingredients.
Content: 300g / 20 Tagesportionen
Delivery time in Germany approx. 2-4 Werktagen
Unsere
Qualität
Entwickelt und produziert in Deutschland
made in Germany
100% vegan
Nachhaltig
Hochwertige Rohstoffqualität
Keine unnötigen Zusätze
Keine Süßungsmittel
Glutenfrei
Frei von Tierversuchen
Support your detoxification organs and optimize your intestinal health with our morning ritual powder made from natural ingredients.
Lime juice powder, naturally cloudy apple cider vinegar powder, L-glutamine, baobab powder, pink crystal salt, magnesium malate.
Nutritional Information
per serving
(15 g* in 500 ml water)
%NRV*
Magnesium
100mg
27
Lime juice powder
6.8g
Apple cider vinegar powder
3.9g
Baobab powder
1.0g
L-Glutamine
2.0g
Pink Crystal Salt
0.79g
In the morning on an empty stomach dissolve 15 g (1 level scoop, scoop enclosed) in 500 ml of water. Advice: Do not exceed the specified recommended daily intake. Food supplements are not a substitute for a balanced and varied diet and a healthy lifestyle. Store out of reach of small children. The product is suitable for a vegetarian and vegan diet.
Limettensaft

Limetten zeichnen sich durch einen hohen Anteil von Vitamin C aus. Wie du vielleicht bereits weißt, ist Vitamin C ein starkes Antioxidans, das den Körper unter anderem vor Krankheitserreger schützt und die körpereigene Abwehr stärkt. Limettensaft schmeckt zwar sauer, wird aber basisch verstoffwechselt. Zur Unterstützung des Säure-Basen-Haushaltes ist das tägliche Trinken von Limettensaft somit, vor allem in der heutigen westlichen Ernährung, von großem Vorteil. Weiterhin wird auch der Stuhlgang und das Ausscheiden von Toxinen durch Limettensaft in Kombination mit Salz begünstigt. 
Naturtrüber Apfelessig

Neben dem Limettensaft wird auch der naturtrübe Apfelessig basisch verstoffwechselt und hilft dem Körper so, das Gleichgewicht des Säure-Basen-Haushaltes zu wahren. Weiterhin gibt es zahlreiche Studien, die positive Auswirkungen bei regelmäßigem Verzehr des naturtrüben Apfelessigs bezüglich der Darmgesundheit und daraus resultierenden positiven Effekte, auf beispielsweise die Haut, darlegen. Es hilft sogar beim Abnehmen.
L-Glutamin + Baobab Fruchtfleisch

L-Glutamin ist in dem Morgenroutine Drink vor allem auf Grund der positiven Auswirkungen auf das Immunsystem und auf die Darmgesundheit zu finden. Es dient als Substrat der Dickdarmzellen und versorgt sie somit mit Energie. Ballaststoffe in Form von Bio Baobab Fruchtfleisch Pulver dienen weiterhin als Präbiotika und somit als Futter für die Darmbakterien. Eine ausgeklügelte Zusammensetzung, um die Darmgesundheit zu fördern.
Rosa Kristallsalz (naturbelassen)

Salz stabilisiert den Blutdruck, bindet Toxine und fördert deren Ausscheidung. Natrium ist ein wichtiger Elektrolyt und darf somit in unserem Morgenroutine Drink auf keinen Fall fehlen.
Magnesium

Magnesium in Form von Magnesiummalat weist eine besonders hohe Bioverfügbarkeit und eine sehr gute Verträglichkeit auf. Es wirkt, wie der Apfelessig und die Limette auch, basenbildend. Es ist speziell für seine positiven Auswirkungen auf die Leistungsfähigkeit und den Energiestoffwechsel bekannt und wirkt so natürlicherweise der Müdigkeit und Erschöpfung am Morgen entgegen.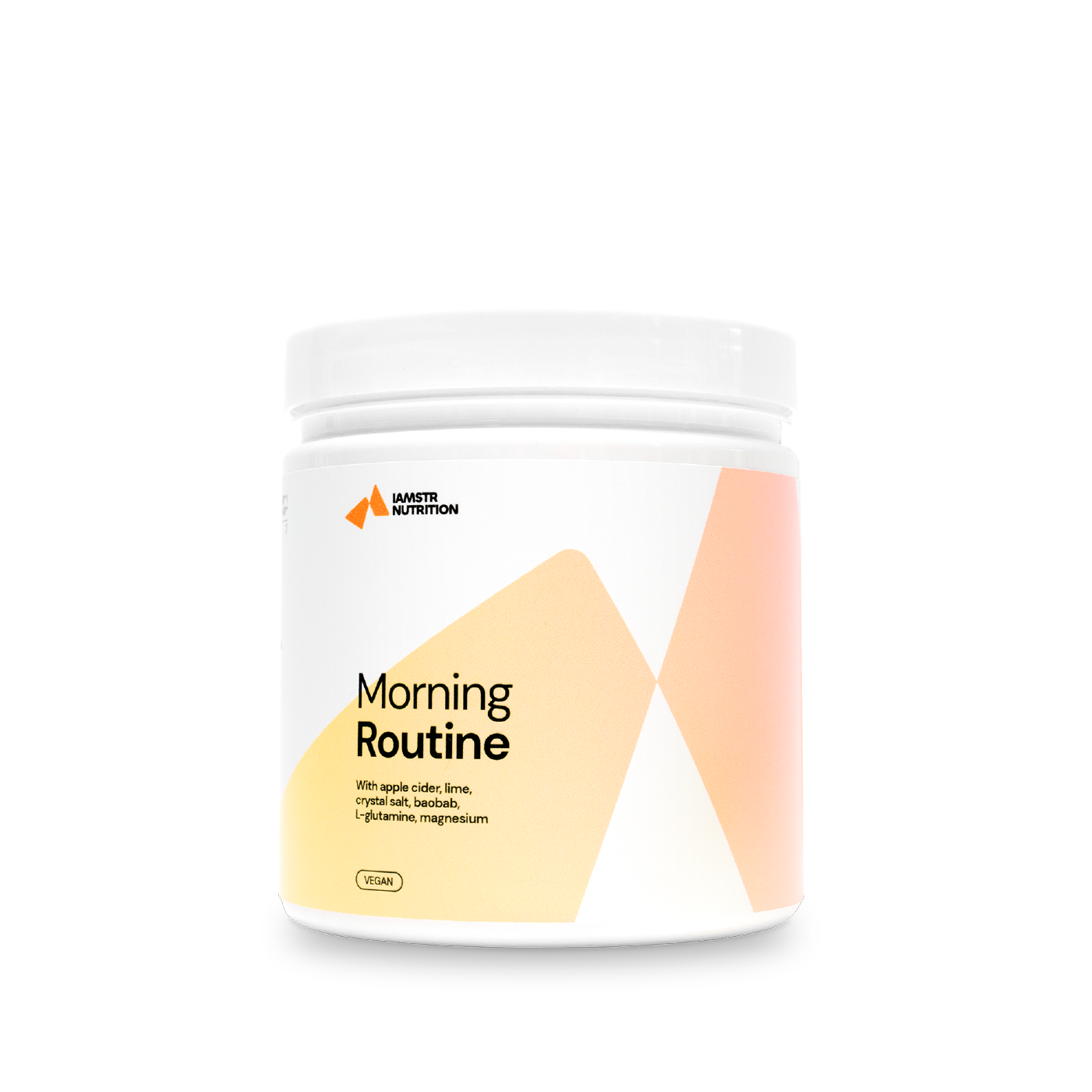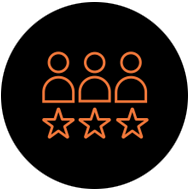 Developed by experts
All products are developed together with nutritional scientists and physicians.
100% natural
We select natural raw ingredients and avoid additives.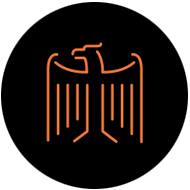 Made in Germany
IAMSTR® Nutrition is developed and produced in Germany.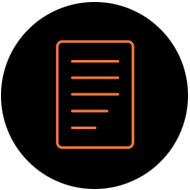 Scientific basis
The products contain ingredients with evidence-based dosage and high bioavailability.